BadgePlus™ Chromakey Photo Backdrops
Professionally color calibrated blue screen and green screen backdrops.
BadgePlus offers Chromakey blue screen and green screen photo backdrops for our clients who want high quality, professional results for photo compositing. Precision quality color control makes it easy to give your photos or videos just about any background you want. Like all of our studio-quality backdrops, portable blue screen or green screen backgrounds are compact and versatile. BadgePlus offers portability and utility. Our standard backdrops and stands can be used anywhere you go. Retractable backgrounds are compact enough to fit just about any studio setting. Our Motorized Retractable Backdrops are durable so that you can roll down a wrinkle-free, professional backdrop for many years to come. We offer 2 standard sizes (size; size) and custom sizes. For custom sizes, contact us by calling (949)675-6474 or send an email to info@badgeplus.com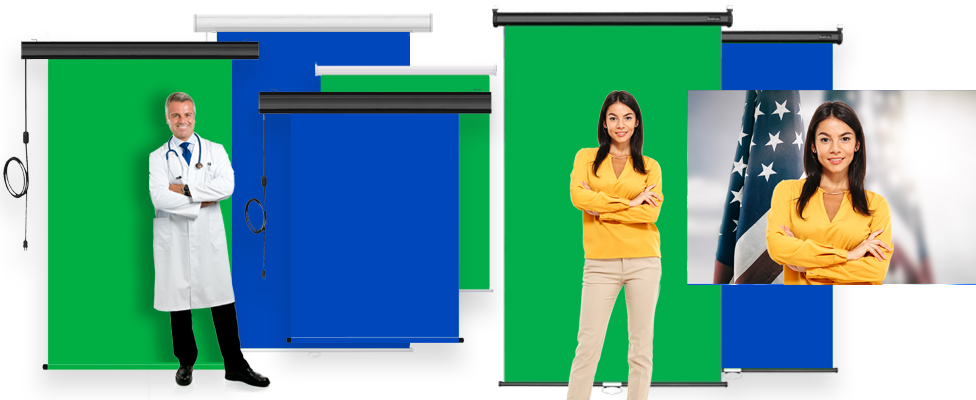 WALL/CEILING MOUNTING HARDWARE AVAILABLE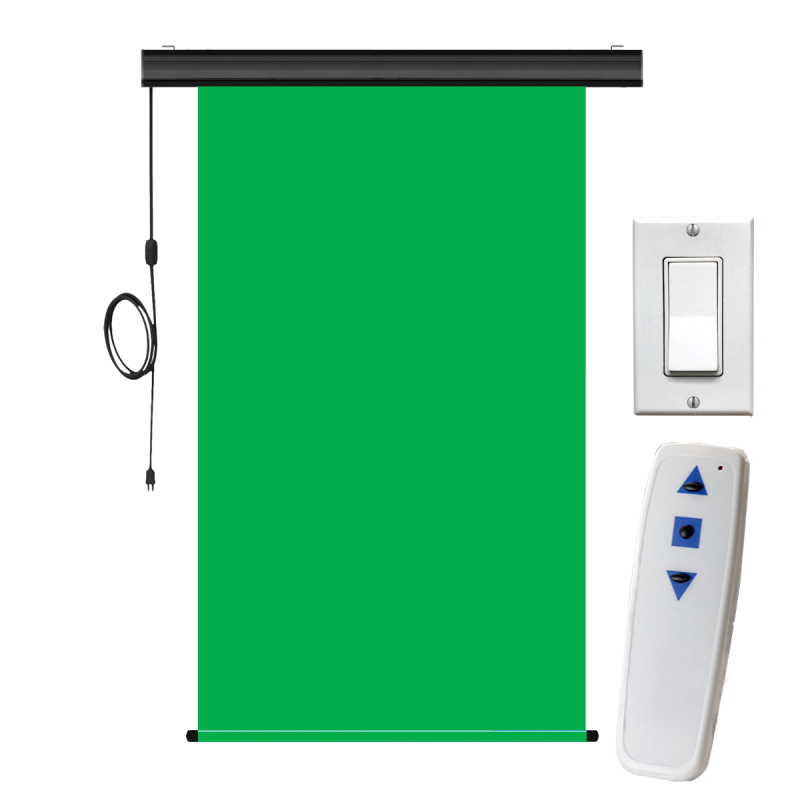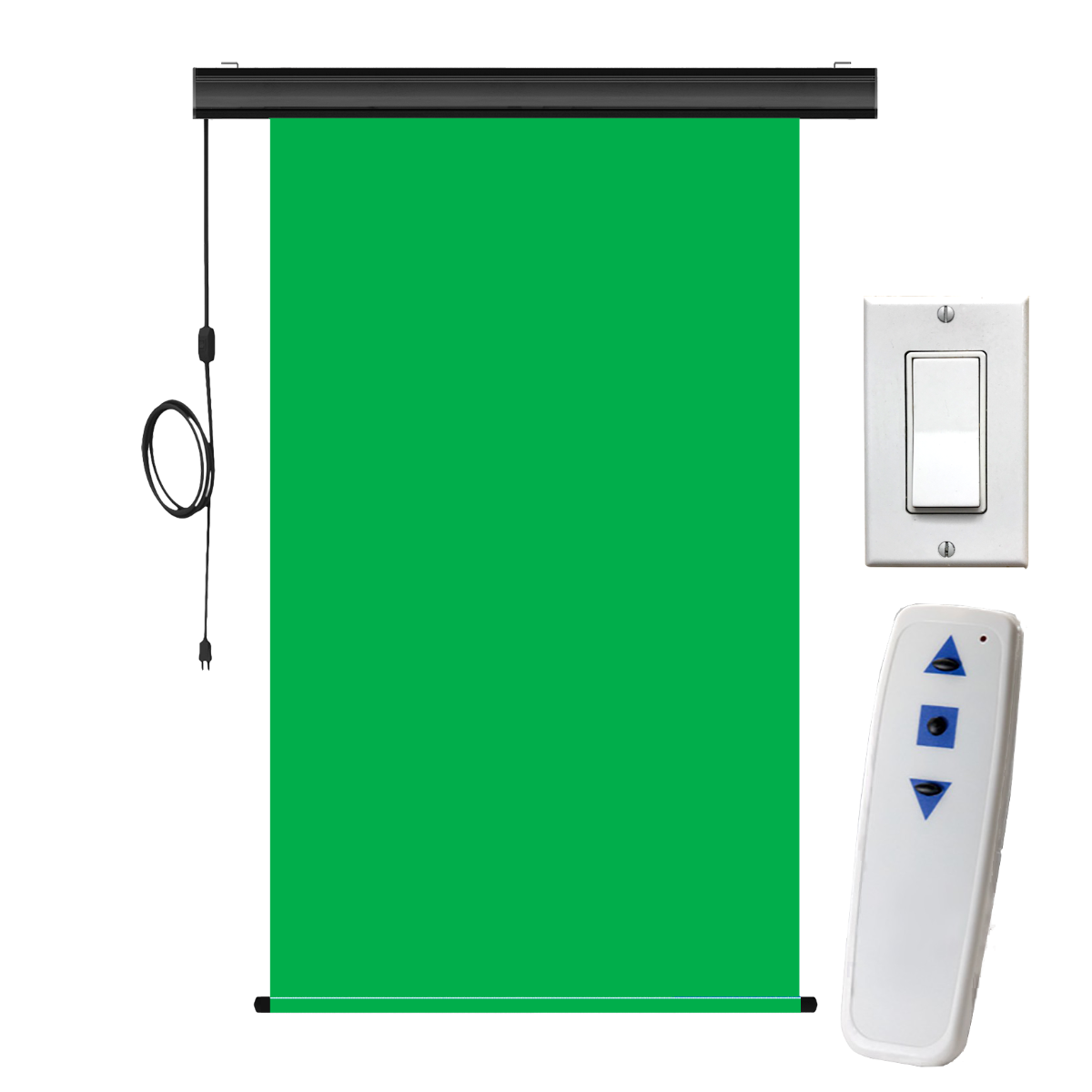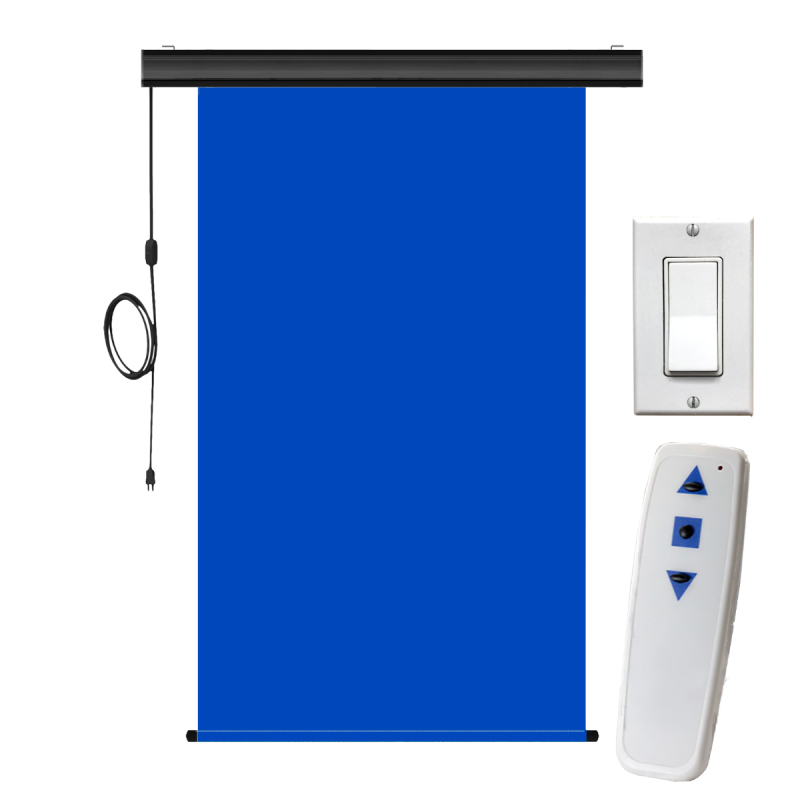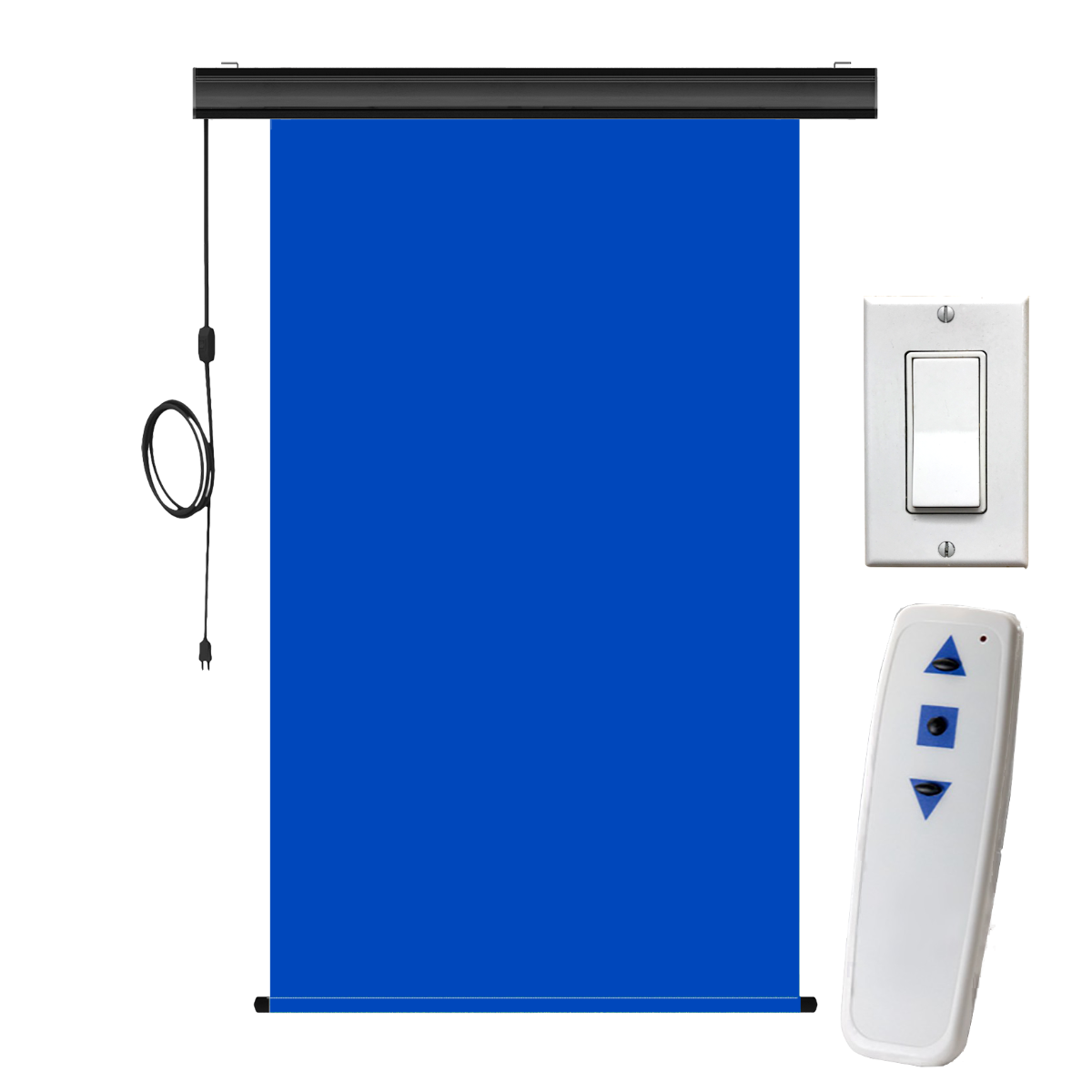 HOW CHROMA KEY WORKS:
With the right background color and lighting, you can add just about any photo or video background to just about any photo or video subject. Technically, what that means is that the chroma color is consistent, and the lighting is uniform. Most photo compositing software will have no trouble targeting the chroma color and replace it with whatever image you wish. That's why, as part of our manufacturing quality control, we ensure that the chroma color is completely flat and uniform. The lighting part is up to the videographer/photographer.
We've outlined the basic steps for chromakey usage: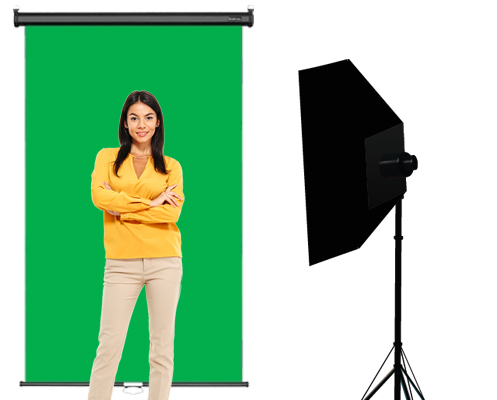 STEP 1:  Light up your background. Work for consistent even coverage so that there's no shadows, and no hotspots.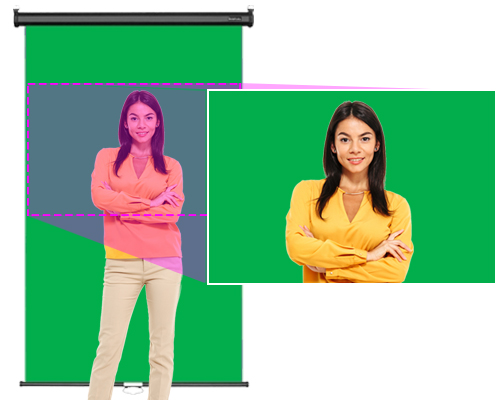 STEP 3: Use your compositing software to "key" the framed area. Most software give you tools to fine-tune the image.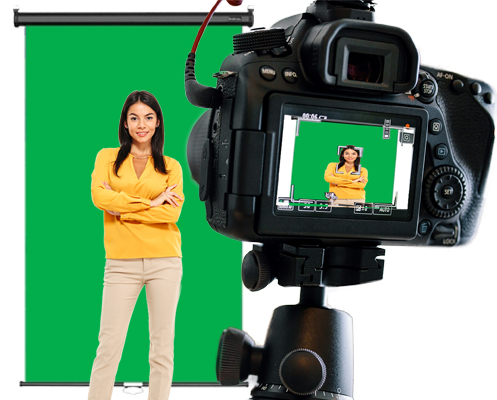 STEP 2:  Frame the shot: give your subject plenty space so that you have room to blend in your new background.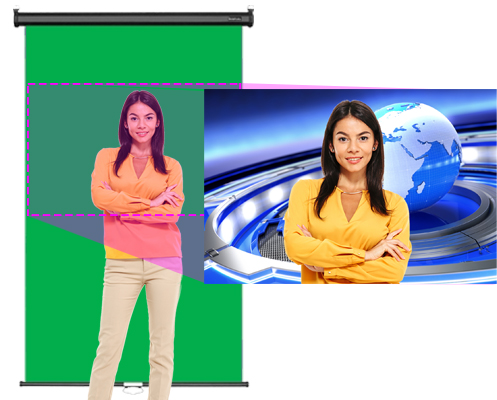 STEP 4: Replace the chroma background with the background image you want, and publish to whatever medium you wish.
WHICH IS BEST: GREEN OR BLUE?
There are a lot of technical reasons for choosing either color. The fact is, the right color for a chroma key shot depends mostly on two main issues: If you have green in your shot, choose a blue chroma color. Conversely, if you have blue in your shot, use a green background. Most professional videographers and photographers will have both types available in-studio. A critical note about chroma green: this color is twice as reflective as chroma blue. That's why most people use chroma green because it takes so little lighting to get good results. But all that reflectivity comes at a cost. If you don't have good background-to-subject separation (about 2′ to 3′ from the backdrop to the back of the subject), chroma green can give your subject an unwanted green hue.
WHY CHOOSE BADGEPLUS?
We have been in business serving professionals for almost 25 years. Our exclusive line of photo backdrops are manufactured with the highest quality standards. For you, that means years of trouble-free use. If you ever have a problem, that's when you'll discover our greatest strength: our service.