BadgePlus™ Motorized Retractable Photo Backdrops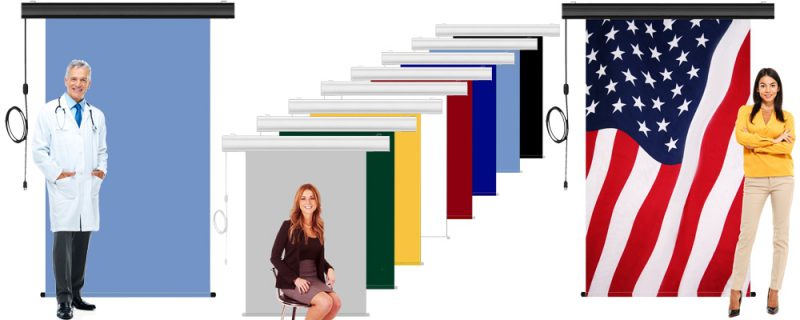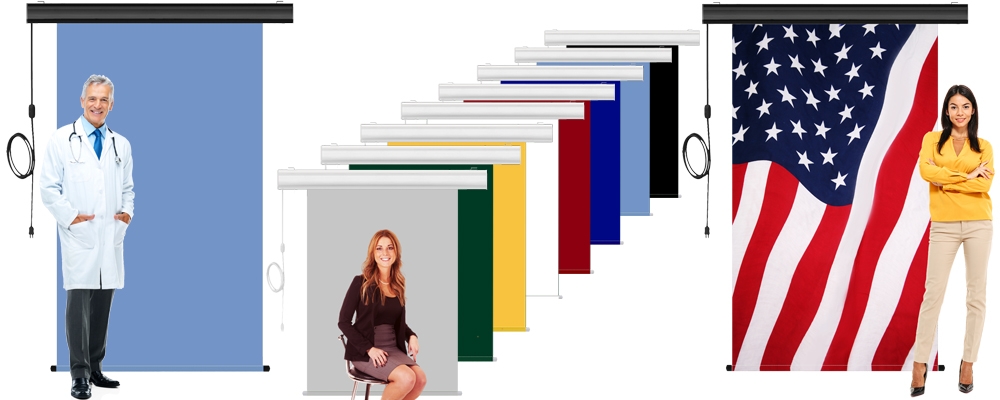 Motorized retractable photo backdrops provide the same robust utility as our retractables but with a sleek, professional and polished look. And they're convenient too. Our standard unit has an inline 3-position switch (MPB) to lower, retract, and stop the backdrop. You can add the infrared remote option that replaces the inline switch with a three-button remote and a wall switch (IRMPB). Either way, you'll effortlessly roll down your background to create a visually engaging experience for clients, colleagues, or employees. 
We offer standard sizes and colors (see color chart below) that are ideal for any business setting. Ask about customized sizing and digitally printed graphics for a backdrop to brand meetings and your video projects. 
We add a layer of reliability and value with every unit we sell. Feel free to contact us if you have any questions.
Technical Specifications and Important Details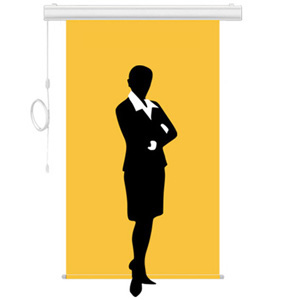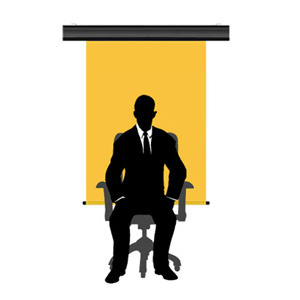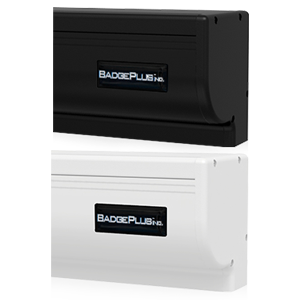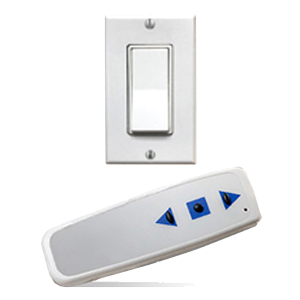 Full-Height Screen
4ft x 7ft (122cm x 213cm) for full-height subject. 

Case width w/remote option:


62.25in (158cm)

Case width standard wiring:


57.25in (145cm)

Full extended length:


89in (226cm), including the case.
Head and Shoulder Screen
3ft x 4ft (91cm x 122cm) for sitting subject.

Case width w/remote option:


50.25in (128cm)

Case width standard wiring:


45.25in (115cm)

Full extended length:


53in (135cm), including the case.
Easy installation
Hang from the ceiling or mount on a wall with built-in metal brackets.

Standard unit requires no additional installation, just plug it into a wall socket.

End-cap: 2.75in x 3.25in (7cm x 8cm)
Optional Infrared Remote
The optional package (IRMPB)

replaces the inline switch and the plug-in power cord.

You get a three-position wall switch and the infrared remote control. 

You may need an electrician to install the three-button wall switch.
Easy operation with a three-position switch (optional infrared remote). An automatic clutch locks the screen at any length. 
High-quality screen material is a seamless fabric reinforced with durable laminated backing.
The case is all aluminum and powder-coated in your choice of a black or white enamel finish.
Our photo backdrops come with a one year limited warranty. All parts are made in the USA.
Screen Color, Custom Digital Imprint, Custom Sizes
To help simplify ordering, we have eight standard colors for you to choose (chart below). These colors are suitable for most uses of our retractable photo backdrops.

Don't like standard colors? Consider a custom digital color instead. Select from thousands of PMS colors to match your corporate branding. We also have you covered for a unique look for your streaming video or photography?
Ask your graphic designer to format your logo or other image that we can use for a custom digital imprint. Want a custom sized retractable photo backdrop? We can build one that can cover a whole wall.